Always Going the Extra Step for Our Customers
Leaders in Our Field
At Prime Inc, we take pride in being your trusted partner for top-quality industrial and commercial insulation solutions. With decades of experience, a dedication to excellence, and a strong commitment to innovation, we've established ourselves as leaders in the insulation industry. Our mission is to provide our clients with energy-efficient, cost-effective, and sustainable insulation solutions that stand the test of time.
As a union insulation contractor based in South Charleston, West Virginia, Prime, Inc. supplies materials, labor and equipment for industrial and commercial insulation needs. Our employees are certified to safely remove asbestos and fulfill US Environmental Protection Agency and US Department of Labor OSHA regulations.
Serving customers in West Virginia, Ohio, Virginia and Kentucky for over 30 years, we are the leader in safety,
productivity, quality and reliability.
Our customers come to us for:
Boilers, hoppers, tanks and vessels, plenums and piping for industrial insulation




Asbestos abatement for commercial, industrial and residential needs

HVAC and plumbing for commercial insulation applications
Ductwork, domestic hot and cold water piping, and refrigeration piping
Fully Stocked Warehouse
Prime, Inc.'s warehouse offers readily available material, which maximizes productivity and response time.
Always Going the Extra Step
for Our Customers
At Prime Insulation, we put in the extra effort to make sure we meet and exceed the needs of our customers.
Always Going the Extra Step for Our Customers
At Prime Insulation, we put in the extra effort to make sure we meet and exceed the needs of our customers.
Prime Inc's Expert Industrial Insulation Services
At Prime Inc, we understand that industrial insulation is vital for energy efficiency, safety, and long-term cost savings. We offer a comprehensive suite of industrial insulation services tailored to meet your unique requirements.
Our Industrial Insulation Services
Process Piping Insulation: Our team specializes in insulating process piping systems across diverse industries, ensuring precise temperature control and optimal energy efficiency.
Equipment Insulation: We provide tailored insulation solutions for equipment such as tanks, boilers, and furnaces, effectively preventing heat loss and enhancing overall performance.
Cold Storage Insulation: Prime Inc excels in designing and installing cold storage insulation solutions, maintaining temperature consistency critical for industries like food and pharmaceuticals.
Thermal Blankets and Jackets: We offer custom thermal blankets and jackets meticulously crafted for your specific equipment and application needs.
Cryogenic Insulation: Our expertise extends to cryogenic insulation, guaranteeing the safe and efficient storage of low-temperature substances.
Elevate Your Commercial Space with Prime Inc Insulation
Prime Inc is your go-to source for comprehensive commercial insulation solutions. Our services are designed to create comfortable, energy-efficient, and cost-effective environments for businesses spanning various sectors.
Our Commercial Insulation Services
Office Spaces: We specialize in insulating office spaces to maintain a comfortable and productive working environment while significantly reducing energy costs.
Retail Spaces: Prime Inc assists retail businesses in creating inviting and energy-efficient spaces that enhance the overall customer experience.
Healthcare Facilities: We offer insulation solutions tailored to healthcare facilities, ensuring precise temperature control and compliance with industry regulations.
Hospitality: Our insulation services enhance the comfort of hotels and restaurants, contributing to positive guest experiences.
Educational Institutions: Prime Inc is committed to creating energy-efficient learning environments for schools and universities through our insulation solutions.
Quality Service Backed by a Proven Safety Record
The senior leadership of Prime Inc. considers safety a top priority. Our management promotes a culture of safety through training programs and internal initiatives. Our results speak for themselves: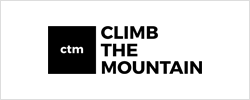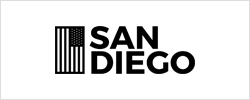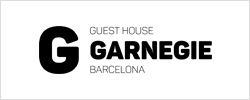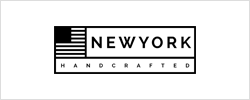 Prime, Inc. Highlights:
Women-owned small business (WOSB)
A top employer of Local 80 Insulators
Financially stable: D&B rating 3A1
Quality and dependable service
Specially trained in asbestos abatement
Member of the National Insulation Association of Contractors
37,000-square-foot warehouse with stocked inventory